It's 12:30 at night, but I don't feel like sleeping and I don't have class until noon, so have a blog post.
It's been a while… Almost a whole year, in fact. Will anyone even read this, who knows? This time last year I was a freshman settling into college dorm life. Now I'm sitting in my apartment with three other roommates, planning a pre-halloween brunch. Are we real adults yet?
Since the last post, oh gosh. What all has happened? Our horse, Doc, was sold to a wonderful young girl who will love him to death. I still miss him. The bearded lizard finally died after an impressively long time (RIP Jeriya). On a happier note, me and my mom got our first tattoos!
We also got an exchange student from Korea!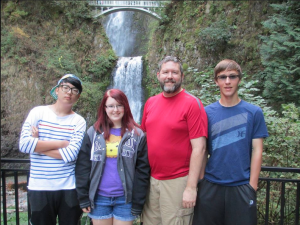 On the school end of things, I sort of switched my major after two weeks of classes. If anyone's still reading this, then you probably know that, but I'm writing this for future me's enjoyment, so hey. So long english major, hello film major. That part of my life has been awesome. I don't think I've ever been happier. I have awesome friends, classes that tell me to write an essay comparing Guardians of the Galaxy and Star Trek, and even cooler projects.
I officially stopped work on a book I'd been struggling with for four years, and after a short break started a new one, which inspired this fun mess.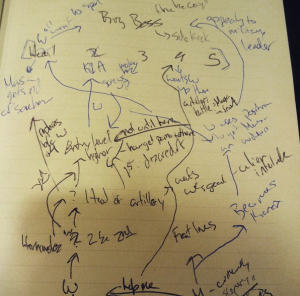 Then, in the blink of an eye, my first year of college was over. Summer didn't go any slower. Three major things happened, each one pointing out that adulthood is more than just a threat. First, I got my first job. Second, I got my first car. Third, my cousin got married! Her wedding was gorgeous and I'm so happy for her! It was kinda weird that we were both nineteen on the big day, but nonetheless the entire experience was a wonderful, stressful experience. And then summer was over and college was back. I've already had so much fun living with Chloe, Emily, and Francesca and it's only the beginning of the year! I'm taking a lot of film classes (scriptwriting, editing, camera and lighting, & history of us cinema), working, and making more new friends!
So concludes this public letter to my future self. It's been a crazy year, and I hope this one is even crazier.